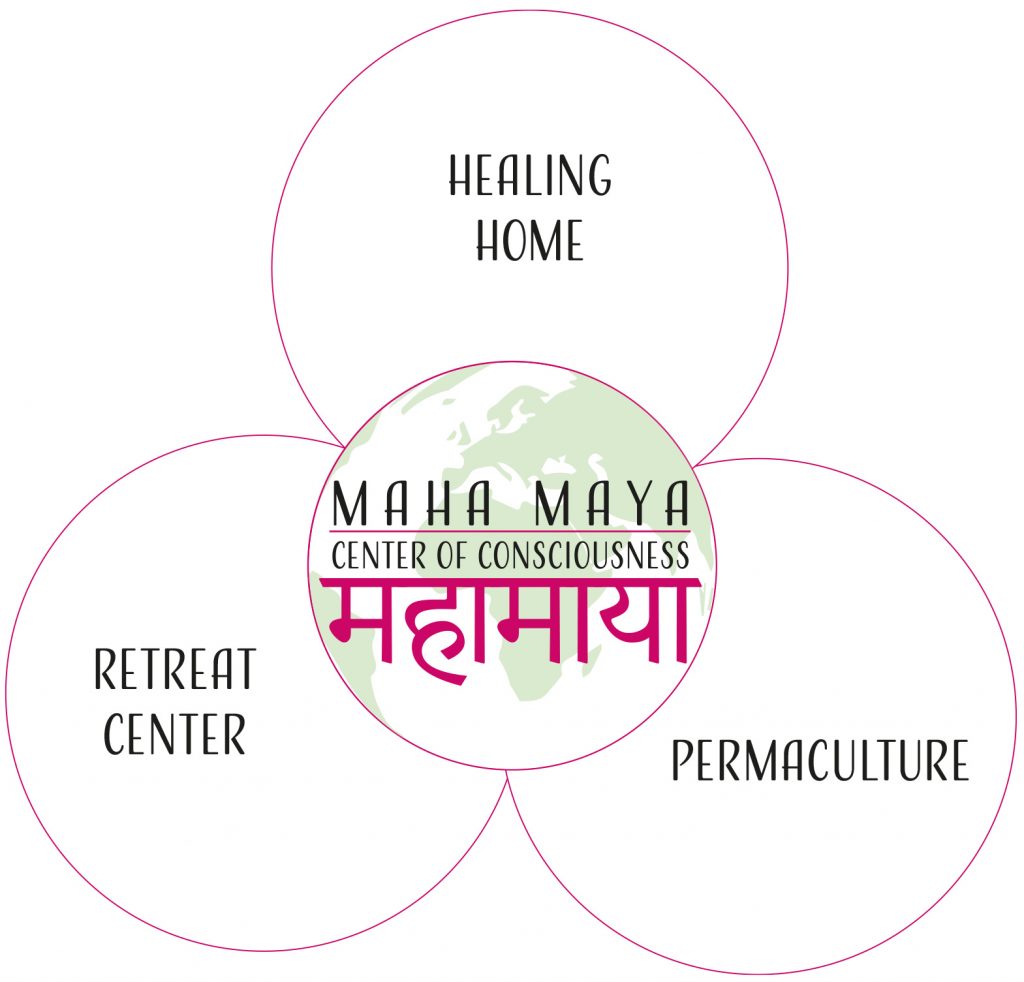 The center consists of 3 foundational pillars:
a healing home (help center for women and children)
a permaculture garden
a seminar center
The center in its entirety sees itself as an Ashram, in which all 3 topics connect with another or serve each other respectively.
The women's center is a social project for all women and their children who have lost their basis of life through abuse inside or outside their families. The center offers them protection in a safe environment. The purity of the simple and calm way of this life as well as the biologically powerful nutrition heals and stabilizes mentally and physically through the power of the mother earth (permaculture). The psychological stability of women, their inviolability and their unimaginable value will be experienced through HIAO Healing and meditation in the interdenominational temple.
The seminar center invites people from all over the world to come to this special place to reflect, find inner peace and to pursue their personal practices such as yoga. The center also welcomes closed groups traveling with their teachers (yoga, meditation, personal development, etc.). 
Permaculture connects people from all over the world with the women who are there healing from their past lives. Thus - through the encounter with strangers arriving from different cultures and backgrounds – these women have the opportunity to view their supposed limited life in new ways … and vice versa! Even if the external circumstances are completely contrary, one thing becomes abundantly clear in their simple togetherness: the path is the same for everyone. Healing only comes about through turning to our innermost being. Security, value and healing arise from an inner force.
The seminar center is self-sustaining and allows the long-term funding of the women's project!