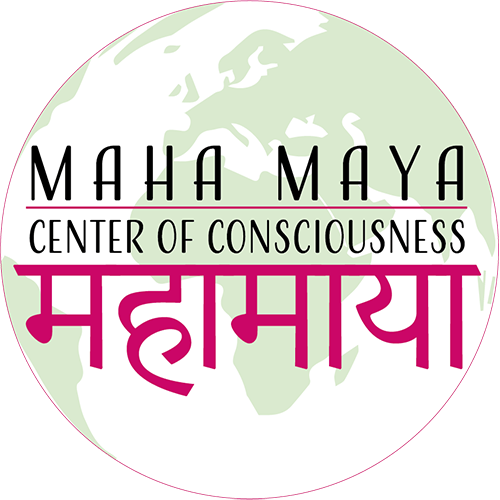 Here you find the possibility to help direct and earmarked! 🙏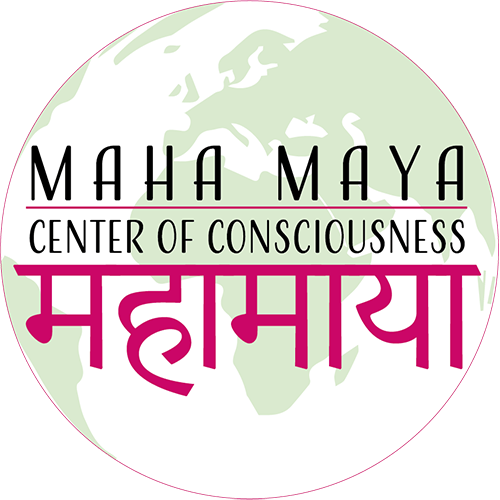 Here you find the possibility to help direct and earmarked! 🙏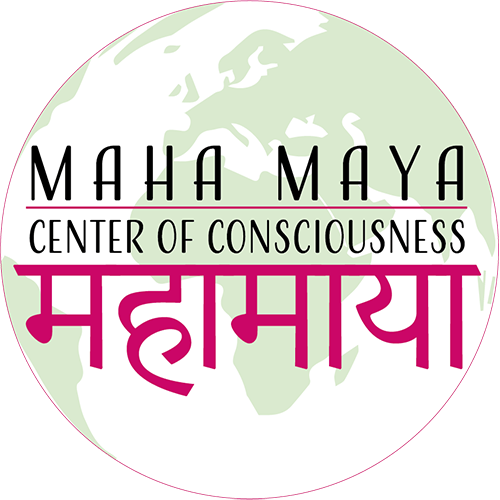 Here you find the possibility to help direct and earmarked! 🙏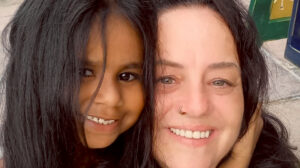 Parvati's Birthday Fundraiser
Happy Birthday to me 😊
Yes it's my birthday and in fact I haven't counted the years for a while. Thank you: no, no one has to help me with counting 😉 For it's only a simple number.
What could I wish for on my birthday? A typical loving hug from my adorable daughter, and a lot of support for the big project of the Maha Maya Center entrusted to me. I am almost about to open, a few small things are still needed in the retreat part, so that we can immediately start with the actual part of the whole Center: building the rooms and the school for woman and children in the healing home.
If you think of me on my birthday and you like the project and you think that such activities are needed in this time, then I would be very happy about a birthday donation. Thank you!!
Thank you in behalf of everyone who is allowed to land here again on their feet and in their safe life. Thank you in the name of the children who are able to grow up protected here and who will heal their traumas.
THANK YOU TO EVERYONE WHO SHARES THIS CALL
We already managed to implement the solar energy system on Maha Maya land. Since February 2022 it supports the center with electricity and makes us independent from the local suppliers.
When implementing the solar energy system, the building of the retreat part was not yet finished. Therefor the solar energy is connected with a provisional electric cable. Now it's very urgent to remove this provisional electric cable and replace it with a remaining one. The upcoming monsoon will cause huge problems for the provisional cable.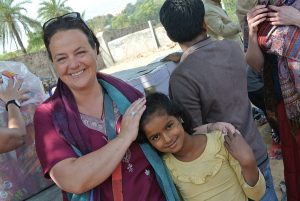 We are now ready to focus on the actual main goal of Maha Maya Center – the construction of the Healing Home.
There will be a small homey village for women and children in need, who will find there a new home and security in a familial surrounding. It's our goal, that every woman may develop a new understanding of her life and her worth. She will be supported in finding a way to care for herself and her children - with a job or in a community. She will find a way to heal - in safety and with new self-confidence.
We thank you for your support!
Maha Maya Center is well equipped with sanitary facilities, all rooms offer western toilets. In the Ayuveda building we also offer an Indian toilet 😉. Wastewater currently ends in a tank, that will end up in a sink.
The protection of our environment and sustainability are bedrocks of the center, this definitely includes the proper disposal of waste water.
That's why it's very important as a next consequent step to implement the sink.
That's quite costly, therefore we thank you for your support!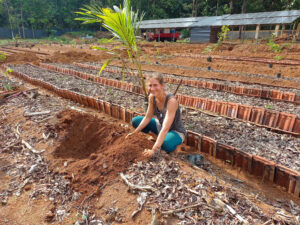 Permaculture
wall and ditch
Permaculture in Maha Maya Center contains hundreds of plants – fruit trees, vegetable plants, herbage & spices. This magical garden will offer us healthy, biological nutrition and is the get together of the people coming to the retreat center and the women of the healing home. Even if the external circumstances are completely contrary, one thing becomes abundantly clear in their simple togetherness: the path is the same for everyone. Healing only comes about through turning to our innermost being.
We already started creating the garden. The beds are prepared and first trees are planted.
Now with the upcoming monsoon there is the danger, that the earth gets washed away through the immense rain. To protect this the already made ditch needs to be fixed and a wall needs to be built.
You want to support Maha Maya Centet continuously?
You feel the wish to give a certain amount to the center every month?
Your monthly donation helps us to take care of the medical support for the women living in the healing home, it helps us to build a school and to maintain it, it helps us to pay fair salary for the Indian employees and it helps to maintain the whole center.
We are happy, if you use the possibility to donate on a monthly basis via paypal (you only need to tick the box yourself). It's possible at any time to withdraw this donation in your paypal account.
We guarantee that your donation will be used completely for Maha Maya Center and will go directly to India!
Constant dripping wears away the stone and so also small amounts help to develop the center further!
We say thank you to our supporters!
If you want to support Maha Maya Center directly, we are happy to provide our account information:
Account name: Spendenverein Maha Maya Center of Consciousness
AT60 2011 1845 4912 0600
GIBAATWWXXX
Thank you for your support. 🙏
What we could already finance due to your help:
Trees of the permaculture
In April 2022 we could plant the first plants in the permaculture. Due to the continuously rain, everything grows very well, thrives and prospers.
It was due to your help, that we could plant the first plants.
Thank you!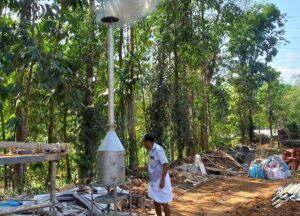 The way we live we are eager to avoid waste. Anyhow in the daily routine this is not always possible.
Sustainability and environmental protection are a top priority in the center. So it was a main issue for us to burn the waste without polluting the environment and to use a proper filter to minimize the pollutant emission.
Two waste incineration oven take care of the professional waste burning thanks to your support.
Thank you!
With the upcoming monsoon it was very important to cover the fire place (Dhuni) and the Shiva Lingam with a roof. Due to the short term and altruistiv support of one single person, it was possible for us to build the roofs prompt.
Thank you!
Maha Maya Center of Consciousness
Parvati Reicher
St. Ulrichsplatz 4/1/5
1070 Vienna / Austria
info@maha-maya-center.com
Tel.: 0043 699 11 044 258