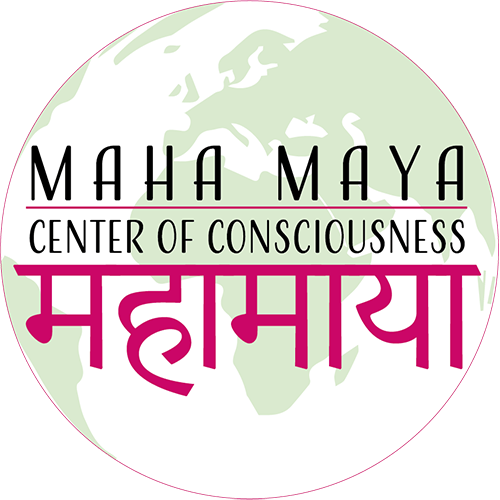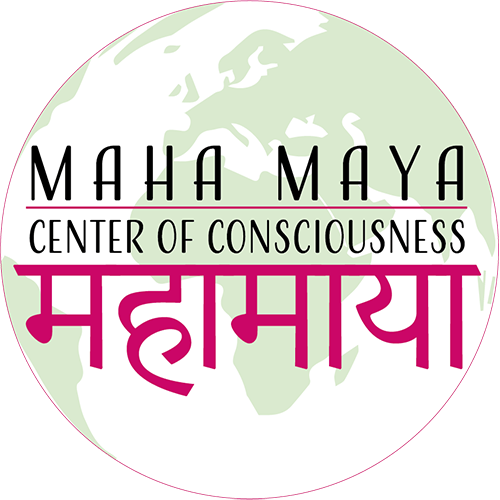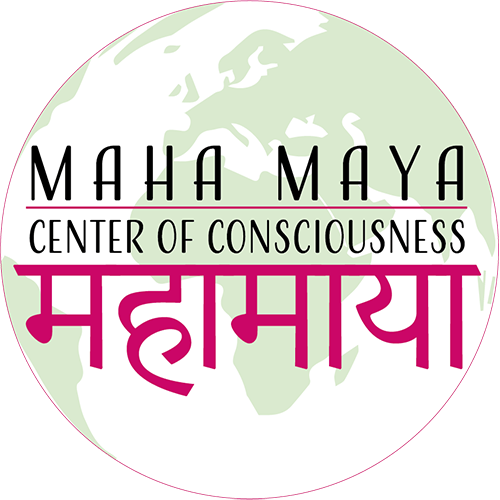 Retreat im Maha Maya Center of Consciousness – Februar 2024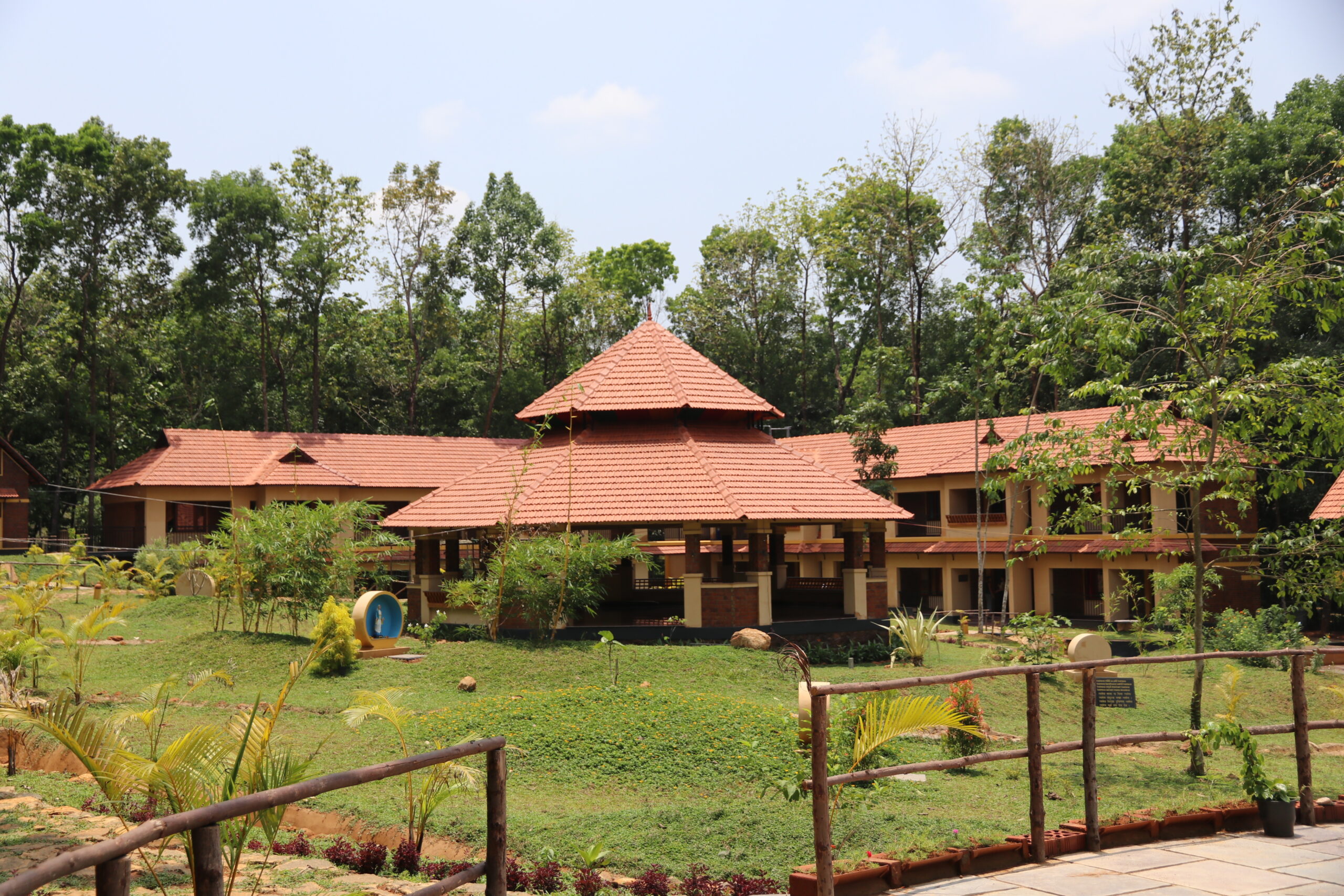 Every one of us carries the key for awakening. Following our karma, we will apparently follow a path in our life, that may display this key. There is so much wisdom in this world, so many techniques that have the potential to free the chains of illusion, to lead to reli-gio, to help to identify with the light. This might be the way of shaman, of the mayas, of yoga or HIAO. We may trust, that if a path attracts us we can follow it, because our soul brought it into our life.
If we are western people, we might ask: if budhist monks learn meditation from the very beginning, if children in India attend a Sanskrit school, if mayas pass the wisdom from generation to generation, how should we follow this path, when we life a western life? How can it lead us to inner wisdom and to inner freedom – to the knowledge of our self? Is this possible in a western life?
Well, everybody has the freedom to decide what is important in ones life. We might assume that there are many seducements, that may put humans off the path of the desire to perceive a free, full and huge life.
I am happy to offer a HIAO retreat to this huge topic here in Maha Maya land in Kerala.
We train our body to make it permeable again. In this state you will attend vedic ceremonies, like puja, seva for the shiva lingam and holy fire.
It's more than urgent now, that EVERY human immerses in spirituality.
It's time for Shakti – the female creativity.
Because if shakti relieves in every one of us and in the world itself, then we all find the deep female potential to sense wisdom.
If we remember what it is like to sense, we will realize how magic these old rites are that were taken over by all religions.
Then we feel and perceive the magic and become part of it.
Maha Maya land is dedicated to this duty. The healing of shakti in every man and every women.
This will change a lot in your life.
It will deeply change your imagination, your pride, your creativity.
I will be glad to welcome you!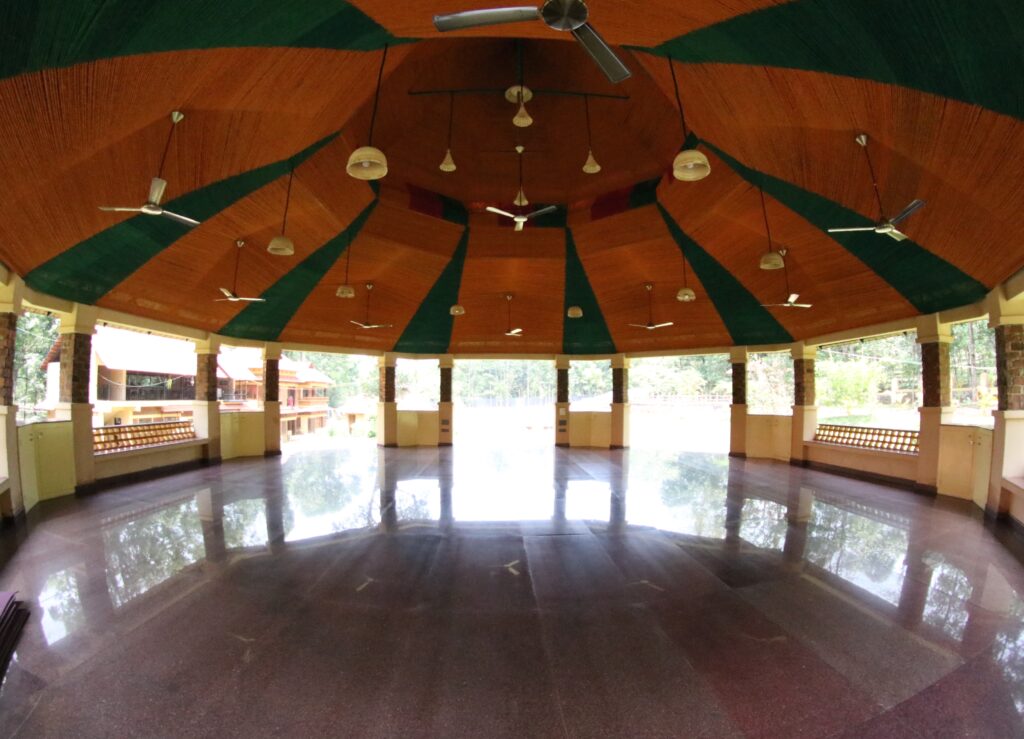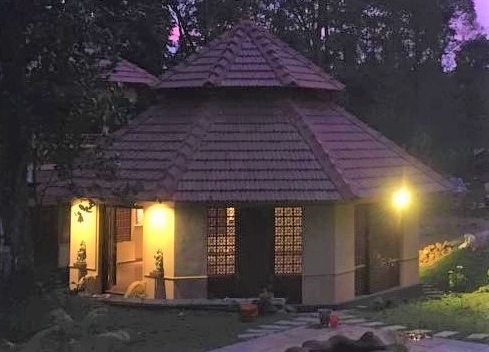 Time 17th of February to 2nd of March 2024
9-10 days retreat in this period
Price per person in double room: € 1.660,- plus 18% GSTax
Price per person in single room: € 1.920,- plus 18% GSTax (if available)
Requests to be sent to info@maha-maya-center.com
Included in the price:
Participation in the retreat and rites, vegetarian fullboard, airport transportation, all transportations included in the retreat, 1 ayuvedic massage per person
Who doesn't know them - the New Year's resolutions?
And for most it becomes a running gag 😊
From THEN on you will take more care of yourself, meditate daily, sleep more and deeper, eat healthier, get up early and use the mornings to meditate, dive deeper and give yourself more to your longing to REALLY live life and not just keep on kicking and fighting, so... THEN....
And the THEN never turns into the NOW?
And then comes the bad conscience, because you are obviously too weak-willed, or you don't take yourself important enough?
Well, that's not quite true!
First of all, changes are only possible when there is energy.
And secondly, people learn more easily when the command does not come from the mind, but when they can fall back on a very powerful, emotional experience.
When you know how incredibly beautiful and refreshing it is when you can meditate at 4 o'clock in the morning and then not be a bit tired, when you know how to influence your energy in the body so that your life can be much more flowing, much more joyful. Once YOU have had the experience, you will love it. And you will make this habit a priority.
And then you can be amazed at all the things that want to change and show up as a matter of course.
If you feel like such a new start, then come to me around the turn of the year in Maha Maya Land!!!
We will sit in the morning at the holy fire, celebrate Puja, we will practice one HIAO unit (approx. 2 h) per day.
There is the possibility of individual HIAO sessions and Ayurvedic massages (for an extra charge), and whoever wants to, will also go on an excursion, e.g. to the sea.
In the evening we chant by the fire or in the temple, immersing ourselves in silence.
An intense and yet very quiet time. 🙏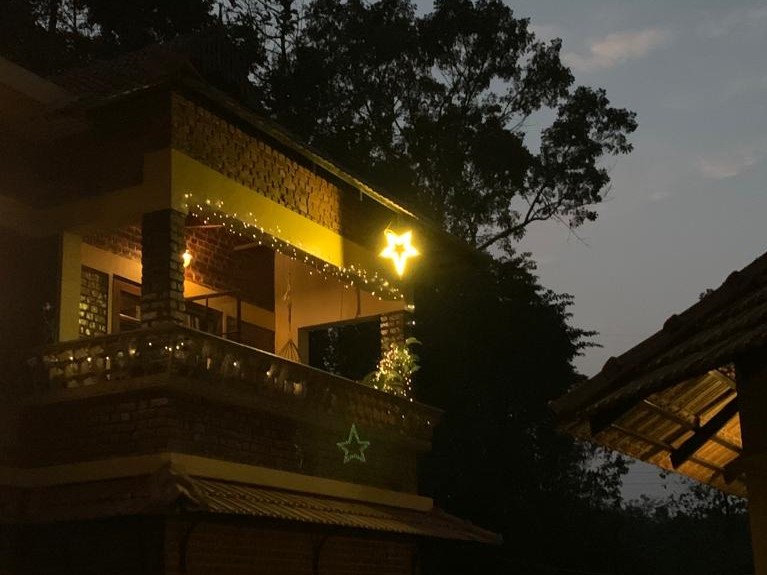 Time December 27th, 2023 (arrival) to January 1st, 2024
Price per person in single room: € 720,- plus 18% GSTax
Included in the price:
Participation in the retreat and rites, vegetarian fullboard, airport transportation, all transportations included in the retreat, 1 ayuvedic massage per person
Requests to be sent to info@maha-maya-center.com
Additional Extras:
HIAO Session:
60 minutes
Ayurveda Massage:
Shoulder- Neck and Head Massage – 20 min
Ayurvedic full body massage – 60 min
Shirodhara – single session – 90 min
Shirodhara – three sessions – à 90 min
HIAO
Single Retreat at Maha Maya Center of Consciousness
When we put everything aside,
all your success and all your failure, all your familie issues and all the troubles that concern you – just everything.
Who are you?
Are you ready to face that – ready to face your destiny?
This means:
Do you find yourself at a point in life, where you long for a transformation?
You might have achieved a lot and experienced a lot in your professional and personal life. But still, does there exist a strong longing that you ask yourself, "What is life?" and "What is really my life's purpose?"
Do you wish to drop your mask, overcome social conditioning and live the life that you are incarnated for?
Then it's time now to fall in love with the life, that you are. It's time to face your strength, to disillusion your fears, and to identify with the infinite energy that you recognize yourself in.
Come to Maha Maya land to a HIAO single coaching.
10 intensive days – the whole attention on yourself.
Afterwards your life will be richer and brighter.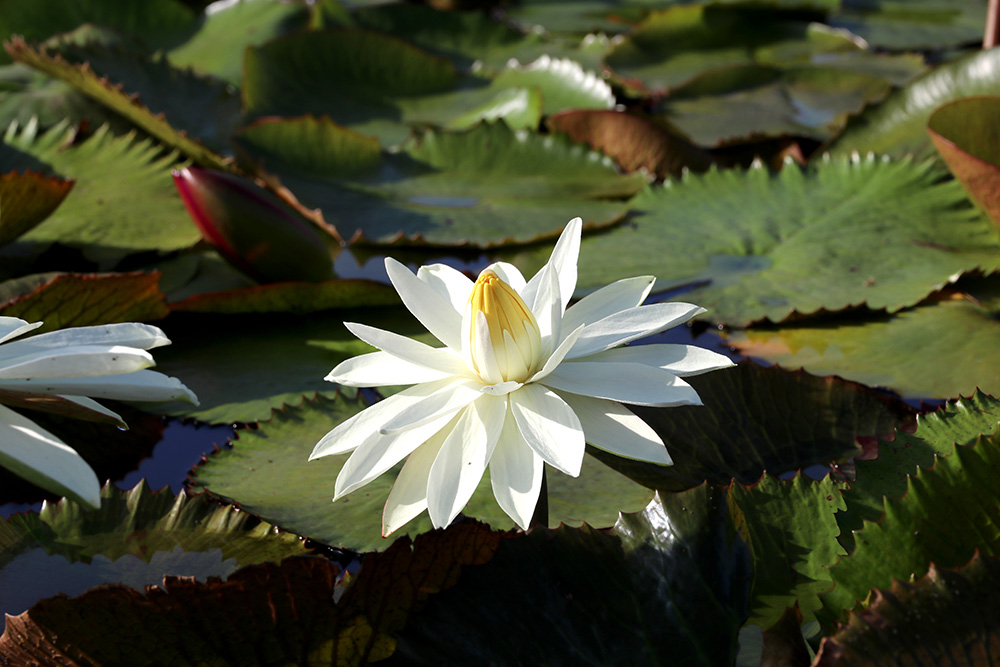 You will feel the joy of creating your life as your soul planned to.
You will have learned to activate your strength, so that you don't exhaust yourself due to unnecessary effort. You will face your fellow men with ease and without feeling the need to protect yourself or to please somebody.
Your emotions will be richer, but they won't determine you.
You will have learned a technique that helps you to focus and angle yourself.
You will stop making excuses that you don't follow your heart.
You will live the life you came for - in your job and private.
But your longing will be bigger to create your life with full consciousness.
Duration: 14 days inclusive time for arriving safely
Day 1 & 2: Arriving, First Coaching, Relaxing, Massage
10 days: intensive coaching (Meditation in the morning, HIAO lessons, time for reflexion)
Day 13&14: Final coaching and relaxing, departure
At most 2 people at one time.
Price: Euro 2.800 plus VAT
includes accommodation and vegetarian full board, all HIAO sessions, airport transfer, 2 massage.
Are you a teacher/trainer/coach for Yoga/Meditation/Healing?
Have you ever thought of conducting a class in India, but you felt insecure because of the food, hygiene, seminar halls, and the pricing?
Are you seeking a quiet & unique place to stay? A perceivable place to unfold your lessons?
Then have a look at our offer:
For groups with spiritual and personal development focus
Access to the beautiful octagonal seminar hall situated in the magical garden of the Maha Maya land.
A deeply silent, ashram-like atmosphere adding value to the classes delivered.
Attend daily puja (light ceremony of the Vedas) in our interdenominational Temple
Enjoy meals and Chai together at the rooftop restaurant area.
Ayuvedic Massage & Shirodhara
Interesting and exciting excursions to wonderful places nearby
maximum 32 people
Price on request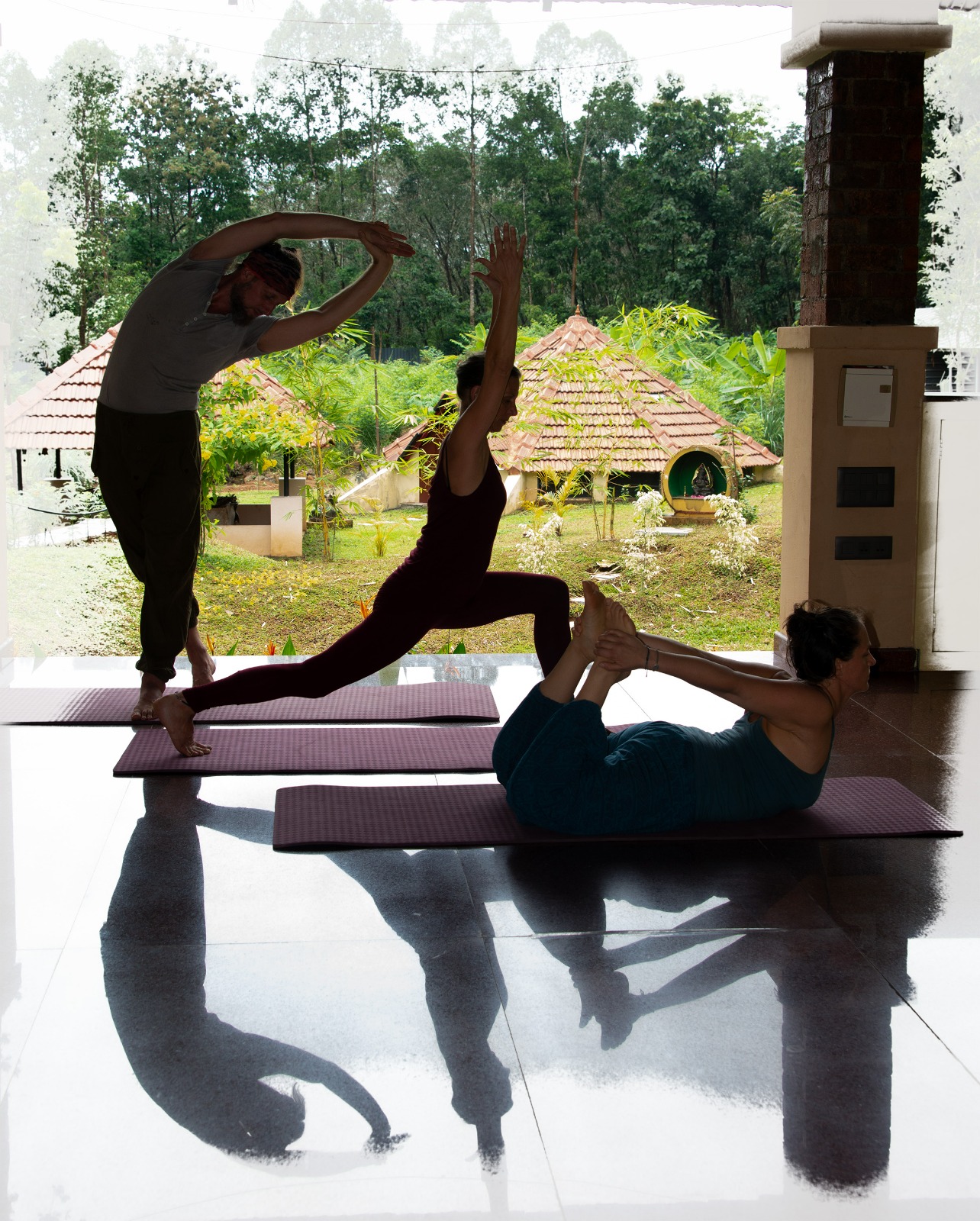 Maha Maya Center of Consciousness
Parvati Reicher
Vienna - Austria
Kerala - India
info@maha-maya-center.com
Tel.: 0043 699 11 044 258
If you want to donate for the center, click here: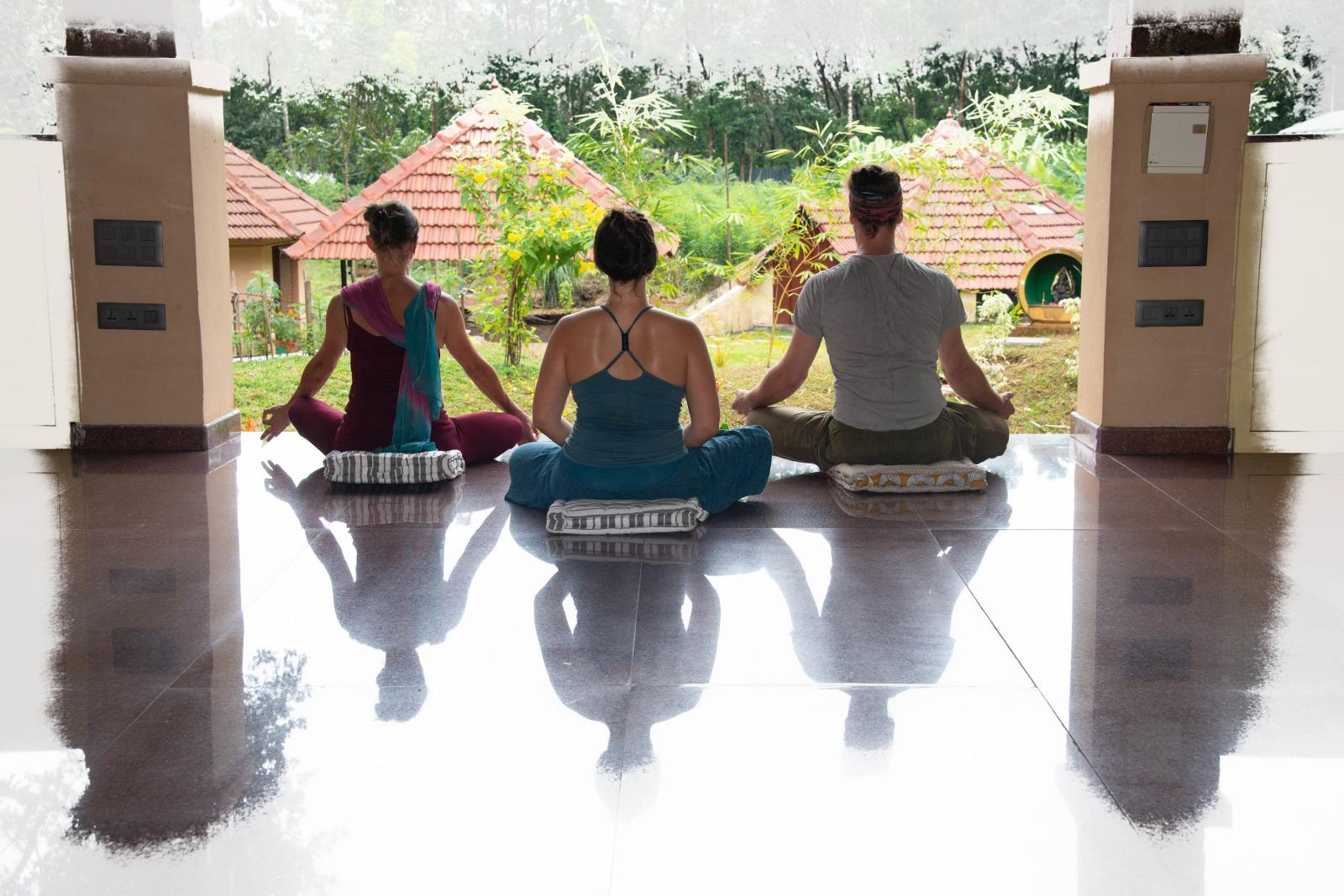 Grüß Euch – oder vandanam, wie man auf Malayalam sagt 😊 Heute möchte ich Euch vom Leben im und um...