In India there is family Babu, that participates in this project with their full heart – they are responsible for architecture, technical drawings, administration, organization and building inspection – everything is committed to this family. And truly their support comes from heaven. That's because they sensitively implement all my specifications and wishes and it is a truly cordial family. I might also mention, that the women in this family are able to cook amazingly well and we are really not the easiest guests: vegetarian, please not spicy and sorry, gluten-free
I am very grateful that I found true friends in this family and in Shiyas, the Indian director of the Retreat Center.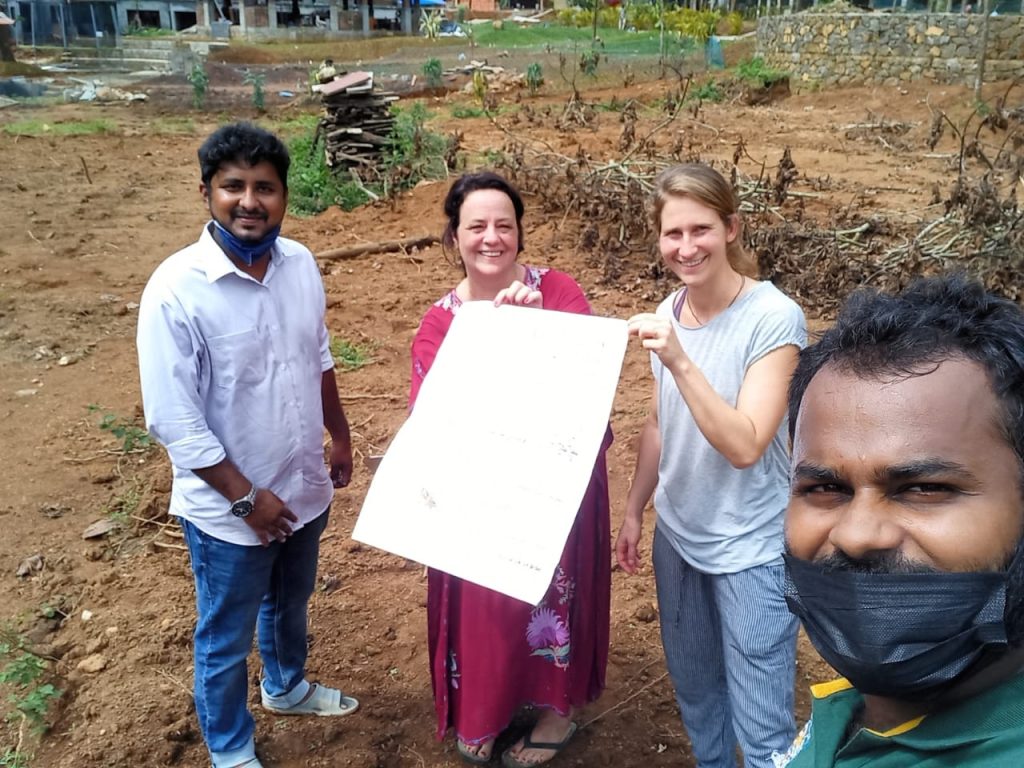 While buildings arise on Maha Maya land, we start preparing everything for the regenerative permaculture. We just discussed the plany together with Alex, the architect and Ajith, his brother, as well as Ivonne. Christine, who is responsible for the regenerative permaculture keeps up via video chat at the moment. We look forward to welcoming her on Maha Maya Land soon.