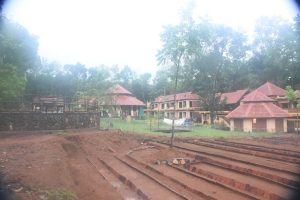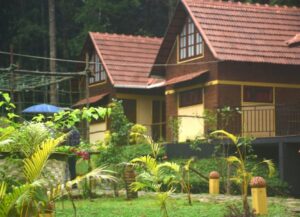 I am so grateful and happy to say: the retreat part of Maha Maya Center is finished!
It's incredible, a little more than a year ago at this place have been rubbertrees in monoculture. And now there are shining temples, a seminar hall and ready made rooms for guests!
 It's also incredible how beautiful the garden is – what a gift!
I may watch the plants grow every day, I may see how lush nature is.
My loved jackfruit tree directly in front of the temple offers us fruits as a welcome present.
The mango tree, that we just planted already provided sweet fruits for us.
All this is magic ❤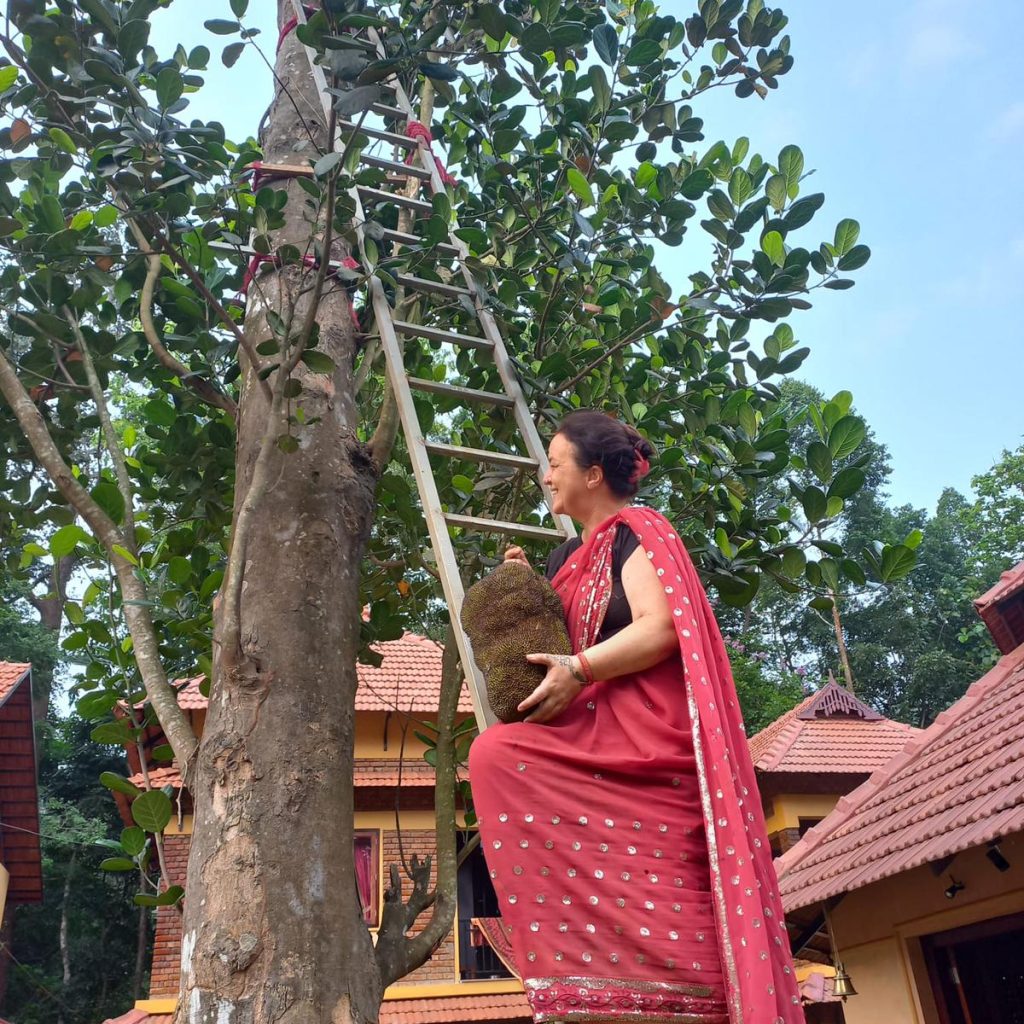 With humility I may say, that all this was a much greater aim than mine. A aim that chose this place to be a place for transformation and healing.
Bhole Baba ki Jai
Jai Maha Maya Ki Jai
When I sit at the holy fire in the early morning, I know that endless time before, somebody else sat at this place to do his or her seva.
The light from then retired, but it wants to revive now. That's why all over the world, places like this will arise.
At these places, humans will aim themselves to the light and identify themselves with it.
Finishing the retreat part means, that one third of Maha Maya Center of Consciousness is finished.
The second part, the permaculture, is in progress already. We plant the fruit trees and prepare the beds. The next steps, like implementing the watering and the greenhouse, getting everything ready for monsoon, will be started as soon as the finances are ready.
The third part is the healing home for women and children. Plans are quite precise already, but we depend on financial support to be able to start. 🙏
The order of building depends on the concept of the center. The retreat guests will guarantee the longterm financing of the healing home, that's why this part needed to be finished first.
I thank you from the bottom of my heart, if you feel you want to (further) support me in letting the center grow.
If you look forward to visiting Maha Maya Center you can already get an idea here: https://www.maha-maya-center.com/en/hiao-einzelretreat/I had a some guests already and will keep you updated with their experiences 🙏  
Lots of Love!
Parvati