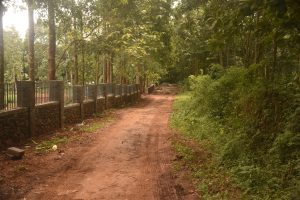 In the beginning of September Sunanda and I finally "moved" to Kerala.
In the middle of monsoon it was not the heat that challenges, but the extreme humidity. On the other hand the humidity creates a breathtaking, green landscape and my skin is soft like baby's skin.
The journey took a little longer due to C, but the organization at Cochin Airport worked very well, everybody got tested quickly.
And then I first visited Maha Maya land…
You can feel my excitement here:
And get some first impressions here: